Communication
One of the most widely sought skills in organizations today is the ability to communicate effectively. Research reveals that a mastery of critical reasoning, organization and public speaking contributes to successful job performance. We offer majors that recognize communication as the basis for interactions among all human beings. With a degree in communications you'll develop skills focused in the following areas:

• Problem-solving
• Organizational strategy
• Listening
• Rhetorical sensitivity
• Public speaking

More than ever, oral communication and writing skills are being emphasized in all career paths.

Major Tracks

Organizational Communication Track
We blend the traditional disciplines of business and speech communication to meet contemporary workforce needs. Four areas of emphasis are offered:

• Human Resources
• Management
• Marketing and Sales
• Professional Communication


Choose this track if you enjoy the challenge of communicating effectively with people.

2016-2017 Program Catalog


Program Highlights


Scholarly Opportunities
Communication students can apply the skills they learn in the classroom to conduct interviews and write for the University's student newspaper, The McKendree Review, or contribute to the campus literary magazine, The Montage.
Speech & Debate (Joe Blasdel, Coach)
McKendree's nationally-ranked Speech and Debate teams provide communication majors with the unique opportunity to develop their argumentative abilities and compete with other skilled undergraduate debaters.
Local Internships
Communications students' experience in the classroom is also broadened by an internship program that is designed to give on-the-job training. Our students have interned with number of local companies and organizations, including Alive Magazine, American Red Cross, Anderson Hospital, Chan Corporation, Clear Channel Radio, Infinity Broadcasting, Regions Bank, St. Louis Blues, and Wells Fargo.
Lambda Pi Eta
Lambda Pi Eta is the national speech communication honorary society. The name represents the three modes of persuasion: logic, emotion and character credibility.

Employment

Some of the companies that our recent graduates are working for include: Business Networking International, DITCO, Scott Air Force Base, Edward Jones, Enterprise Rent-A-Car, Morgan Keegan & Co., Fleishman-Hillard, Nestle Purina, Region's Bank, St. Elizabeth's Hospital, United States Department of Agriculture, and Wells Fargo Financial.

Meet the Faculty


Dr. Betsy Gordon
Professor of Speech Communication
Carnegie Hall 114
(618) 537-6889
begordon@mckendree.edu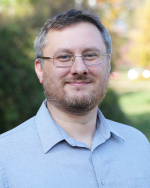 Dr. Richard Murphy
Assistant Professor of Public Relations & Speech Communication
Carnegie Hall 102
(618) 537-6888
remurphy@mckendree.edu