McKendree PomCats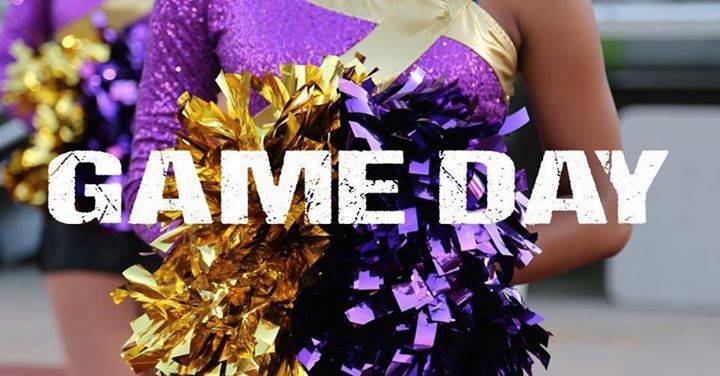 The McKendree PomCats are a talented and dedicated group of dancers who support McKendree University through their spirit, skill, and presence at campus events. As members of the Marching Bearcat Band, the PomCats maintain a rigorous schedule throughout the year, performing at football games, parades, events and band functions as required during the fall. Practices and performances continue into the spring, when the team appears at home basketball games, parades, and local competitions.
Practices are held 3 times a week on campus, which include learning new choreography, practicing technique, and working on strength, endurance and flexibility.  Because of the large amount of routines performed every year, practices are mandatory and classes/other activities should be scheduled around dance commitments. Fundraising will take place throughout the year to keep costs low, to supplement our University funding.  The team is part of the Marching Bearcat Band Camp before school begins. This camp is also a technique, fitness, and choreography time for the PomCats.  
Schedule a visit with the PomCats by contacting Coach Katy! Visit us on October 3rd, 2015 for our homecoming festivities!!!

For more information about the dance team, please contact head coach, Katy Rahar, at kmrahar@mckendree.edu.  Also be sure to check out the fan page on Facebook for up to date information, photos, and videos! 
Fall 2015 Tryouts!

 Fall tryouts are open on an as needed basis. If you are interested in joining the team for the basketball season, please contact Coach Katy.

Private auditions are also available upon request. Contact kmrahar@mckendree.edu for scheduling.

 2015-2016 McKendree University PomCats




Ally Czerwonka
Rachel Dudley
Sami Gruberman
Lauren Hostetter
Melissa Kennedy
Keanna Knox
Rae McKinney
Allie Paradies
Brittany Schmidtke
Destiny Singleton 
Head Coach: Katy Rahar