Event
Unique opportunity for any high school juniors or seniors interested in majoring or minoring in music.
Open House

• DATE: Coming Soon
• REGISTER HERE

Open House Resources

• Parking
Events
• Classes and rehearsals
• Masterclasses
• Question and answer sessions with our faculty and current students
• Lunch with our current students
• Dinner with our applied lesson faculty
• Performing with the McKendree Concert Band and/or Concert Choir in the evening Potpourri Concert!
The day will begin at 8:00 a.m. and conclude at approximately 8:00 p.m. following the 7:00 p.m. Potpourri Concert.
A session for parents with our admission department will take place at 6:00 p.m.
For additional information or to RSVP with your attendance please contact: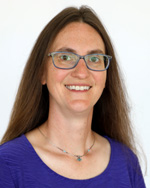 Assistant Professor of Music Education
(618) 537-6428
jamoder@mckendree.edu
Professor of Music
(618) 537-6922
nypma@mckendree.edu