Management
Management skills are necessary in every organization. We'll prepare you to succeed in a variety of personal and professional pursuits. You'll gain knowledge of concepts concerning how individuals and organizations function, and some of the decision-making tools that managers use in business settings. You'll study of the four major management functions of:

•   Planning
•   Organizing
•   Leading
•   Controlling

You will examine management decision making, from high-level strategic decisions to day-to-day operations and human resource issues.

A minor in management is also available.

Mission Statement

The mission of the Management program is to enable students to develop the analytical and interpersonal skills necessary for success a global society. Coursework includes practical applications based on management theory allow the students to have the background and knowledge required of managers in all kinds of organizations. Students are specifically prepared to evaluate ethical situations, to understand decision making, to work and develop teams, and to communicate business information through written and oral means.

Meet the Faculty


Roxanne Beard, Ph.D.
Associate Professor of Management
Piper Academic Center (PAC) 100
(618) 537-6988
rbeard@mckendree.edu

Rick Bonsall, D.Mgt.
Associate Professor of Management
907 Royse Street
(618) 537-2143
wrbonsall@mckendree.edu
Darren Cross
Assistant Professor of Management
Piper Academic Center (PAC) 109
(618) 537-6403
ddcross@mckendree.edu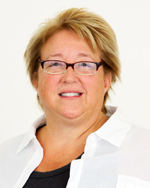 Jean Sampson, D.Mgt.
Associate Professor of Management
Piper Academic Center (PAC) 106
(618) 537-6884
jmsampson@mckendree.edu